There are two techniques I use for making pleats with the gum tape. You can never have to many pleats and to large of a bag to make parts. You can definitely have to small of a bag and it can bridge corners or break open if it stretches to much leaving dry spots on the part. The first method I use 99% of the time is making the pleats as I lay the gum tape across the flange of the part. This is a much quicker and cleaner method. The only downside is you really have to push down on the bottom of the pleat as they are prone to having air leaks as pointed to in the picture. 9 out of 10 times a leak will come from under a pleat. If you use a chemical release, be sure to not release where the gum tape will lay down. The release agent will allow the gum tape to pull up and cause leaks much easier.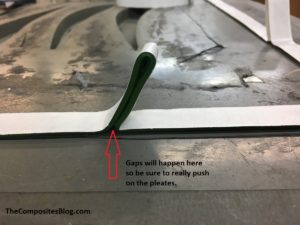 The second method is slightly less prone to leaks, but is much more time consuming to add the pleats, and even adds time to applying the vacuum bag due to having to pull each and every bit of backing paper off each pleat. Start by laying out a perimeter of gum tape. Then make "omegas" and squeeze them down where ever necessary on top of your gum tape. The only time I do this technique is if I forget a pleat somewhere, or I end up having excess bag and need to add one to take up the extra material.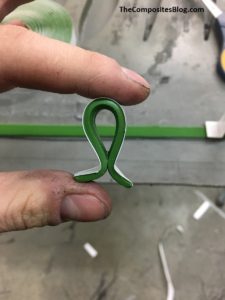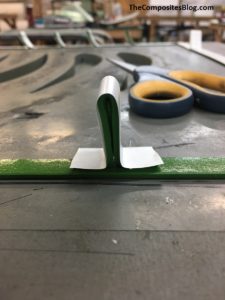 Hope this helps and thanks for reading!